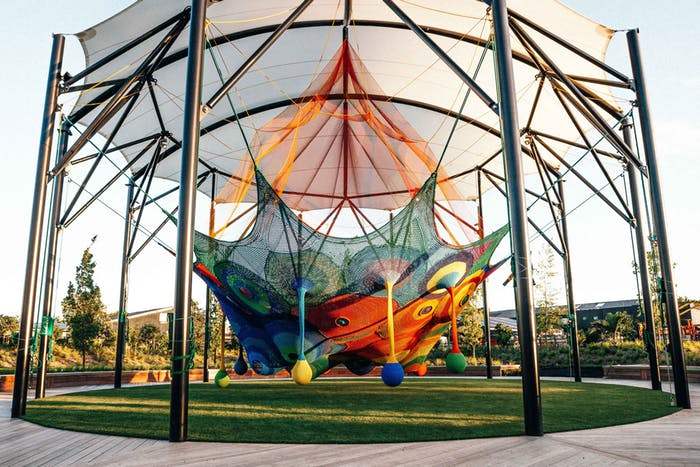 Whoa! Studios the place for your little stars to shine. Whoa! Studios is a great place to get the kids enthralled with the magic of theatre and film, with state-of-the-art equipment and an urban playground to play out their imaginative adventures.
The studios have live family performances, which will put smiles off the little ones faces to last the whole vacation.

The film studio is state of the art and showcases some great films for the whole family to enjoy. Check online what is showing at the time of your visit.
After your film or theatre experience the kids can burn off some energy at the urban playground.
The urban playground is made up of playground equipment that will get their imaginations running wild. They can become astronauts in the Rocket Ship travelling through time and space at mission control, hang five on the crochet play net. Take on the high seas on the pirate ship and even save the princess from the dragon in the dragons' castle.
Once the delights of the theatre and playground have reached their end, you and the kids can enjoy a meal in Auckland's first modern family eatery.
Visit website