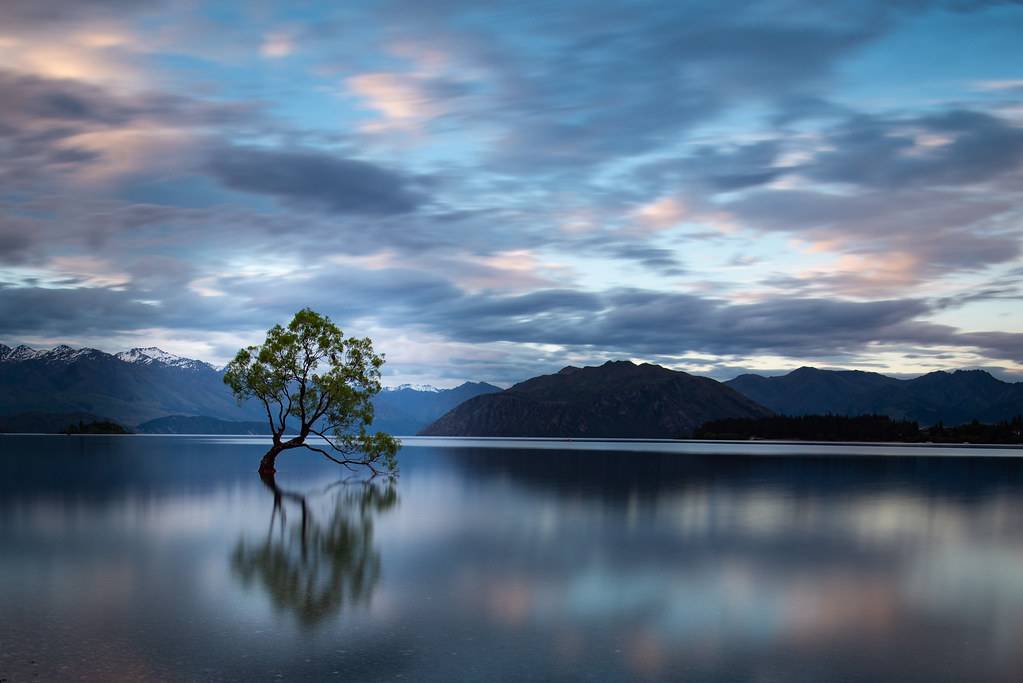 Capture Insta-worthy pictures with That Wanaka Tree background. The picturesque spot in Wanaka is an ideal place to capture the family photographs.
Making memories with your kids during your visit to Queenstown will never be the same if you choose Wanaka Tree to be part of it. This unusual yet beautiful tree standing alone only a few meters into the lake makes it ideal for gorgeous photos. Although the water surrounding the tree depends on the lake level, it remains the favorite place for young snappers desperate to capture this natural beauty.
It has become a sign of tourism in New Zealand now. How can you make your kids miss this one?! Going to Wanaka and not taking a picture with the tree in the background will not do justice to a perfect visit.
During the golden hour, it is irresistible to watch the sunset behind the mountains and the Wanaka Tree. Unlike many international destinations, there is no annoyance to enter this fantastic spot. Just a walk with your kids from the town along the lake will take you to this amazing Wanaka Tree. You can go for a picnic on the stony shore of the lake, and it could be the best thing to do for a wellness trip.