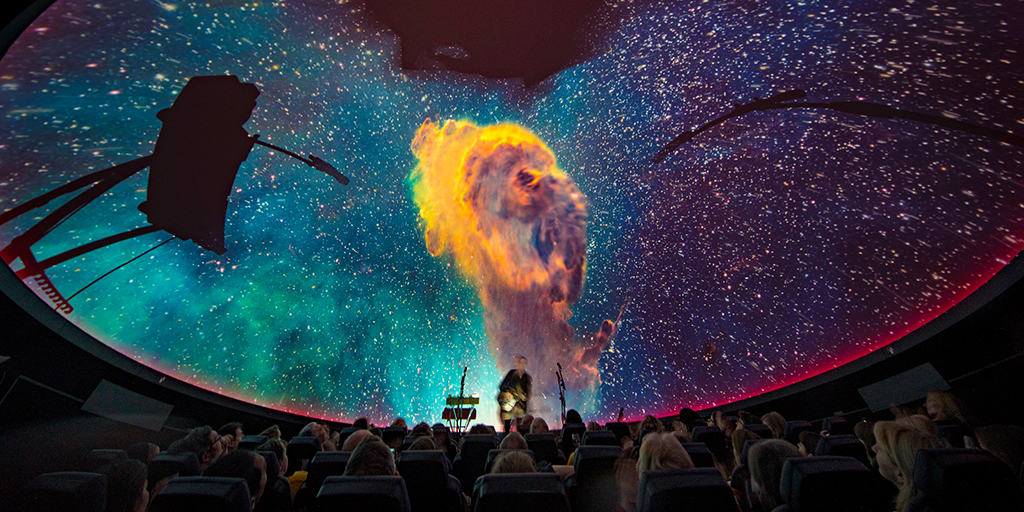 Rain or Shine Explore the Universe at Stardome Observatory & Planetarium. Take the Kids to the Stardome Observatory and Planetarium for them to experience the universe as they never have before.
Home to not one but two telescopes, the observatory offers the kids a chance to see the stars up close and personal.
The planetarium is New Zealand's largest theatre, with special shows every Tuesday incorporating music, laser lights and cheese and wine for the adults. Normal opening times are Monday to Thursday 10am to 5pm, with evening shows beginning at 6pm, Saturday and Sunday the Universe experience is from 11am to 11pm.
Situated on the lower southern slopes on One Tree Hill, there is plenty of parking available with entrance fees beginning at just NZD$1. The majority of the Observatory is accessible to all, including pushchairs and wheelchairs, with the only place not wheelchair accessible being the Zeiss Telescope, having four steps up to it.
The kids will enjoy a guided tour of the universe on a giant domed screen, that digital projections of the stars and planets are shown. A full range of topics are covered, giving the kids an eye-opening lesson to the Universe. This include The Night Sky, Astronauts and Black Holes!
All in the comfort of a reclining seat, day or night, whatever the weather.
Visit website