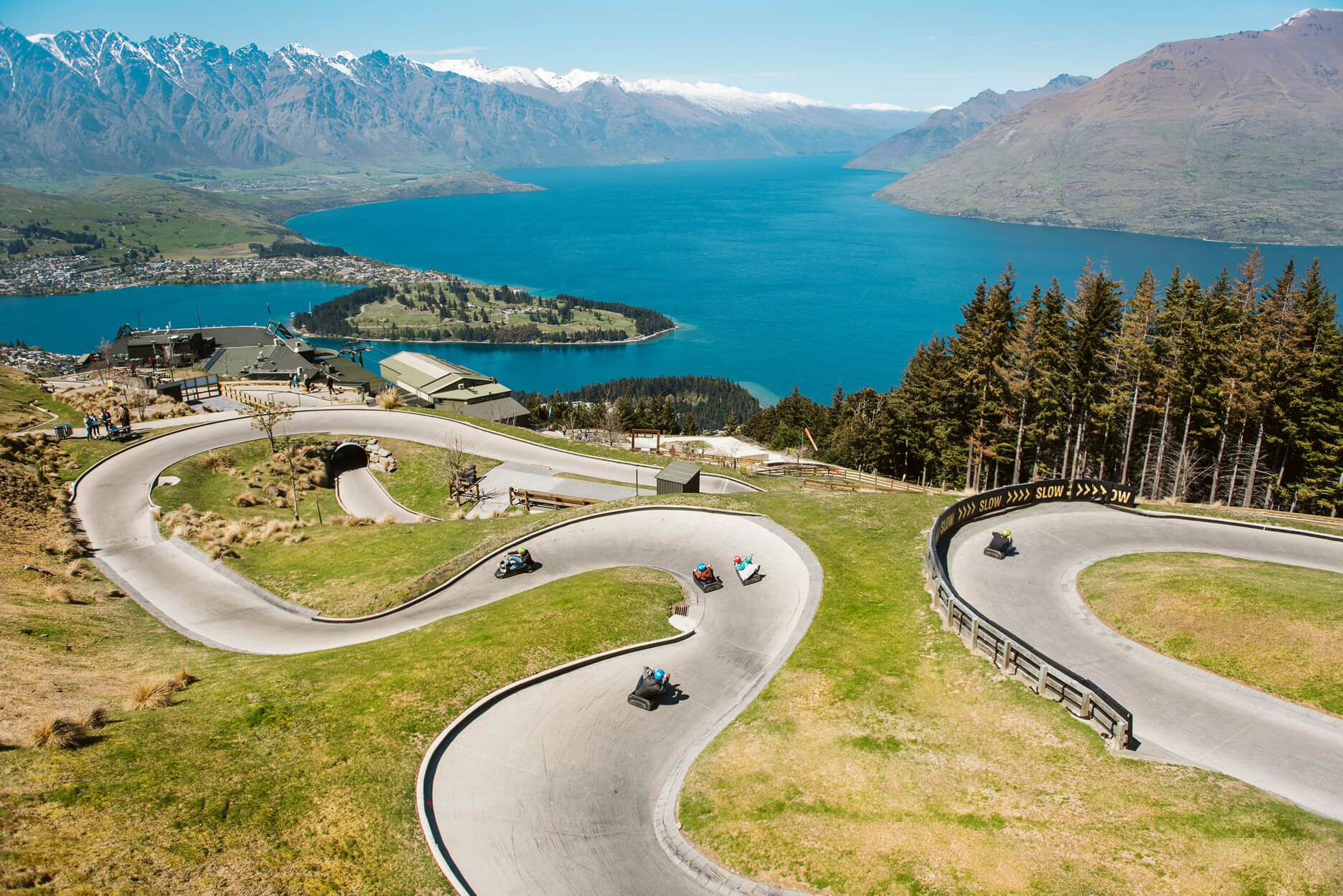 Experience the Southern hemisphere like never before, with a trip to the Skyline Gondola & Luge. The Skyline is an adventure park like no other offering a number of activities for the young and old to enjoy alike.
Take a trip on the Gondola, 450 meters above the ground giving your views that you will never forget. You can take the Gondola to the Stratosphere Restaurant, where you will find delicious fresh food and cocktails to relax and enjoy the view.
For the more adventurous of the family there is the world class mountain bike trails to explore, the crew attach your mountain bike to the gondola taking you up to the dizzying heights for you and the family to ride downhill over 30km of mountain bike tracks. A must do for every mountain biker! Still feel the need for speed, then take the little ones (and the big ones!) on the Luge. Specially designed gravity powered karts will take you downhill 800 mtrs, through banked corners, tunnels and dippers. The course is suitable for all ages and skill levels, be warned though once is never enough!
Take a break in the Market Kitchen Café, that boast fresh baked goodies, and even offer take out. For a slower pace the Skyline park is the perfect place to view the stars, with a guided tour of the galaxy, expand the kids minds with a different look at the Universe. Around the park you will notice some extraordinary artwork, thanks to Jelly Belly, there is even Frodo from Lord of the Rings, created with over 11,500 jellybeans! With mouth-watering artwork surrounding you, you can visit the Jelly Belly store, and treat yourself and the family to over 30 flavours of jellybeans.
Visit website