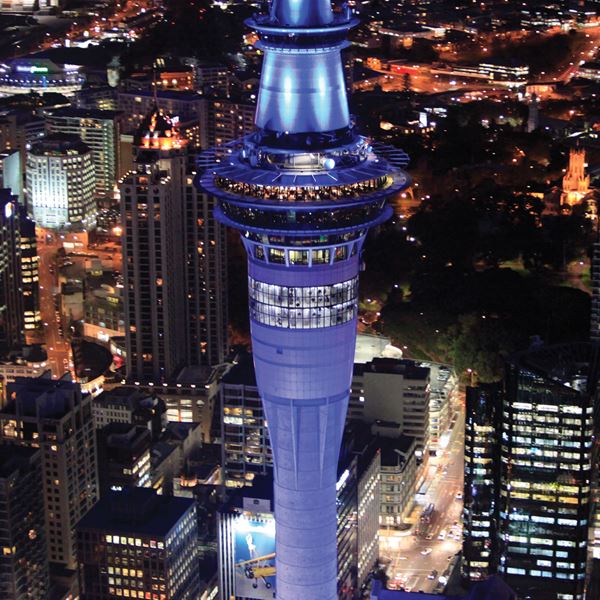 View Auckland from what feels like the top of the world at the Sky Tower. On vacation in Auckland with the kids, then you must visit one of Auckland's iconic buildings, the Sky Tower. The Sky tower is a hub of adrenaline inducing activities for the whole family to enjoy.
The Sky Tower is a massive 328 meter high, and you and the kids can get to the viewing platform in a lift. The main observation deck is an impressive 220 meter high, and the kids can see 80km into the Auckland distance for three hundred and sixty degrees.

During the school holidays the Sky Tower offers themed activities for the kids to enjoy, whilst you can enjoy the experience with a cup of coffee in the café.
If your older children have a sense of the dare devil in them, then the Sky Walk is perfect. With a full body harness and overhead safety lines, you and the kids can walk around the tower on the 1.2-meter platform that is 192 meters high.
If that is not enough to the get the heart going them you can leap from the tower with a base jump, be warned this is not for the faint hearted.
View the city from the cloud's day or night, enjoy a meal at one of the three restaurants situated in the Sky Tower and enjoy the sights.
Visit website