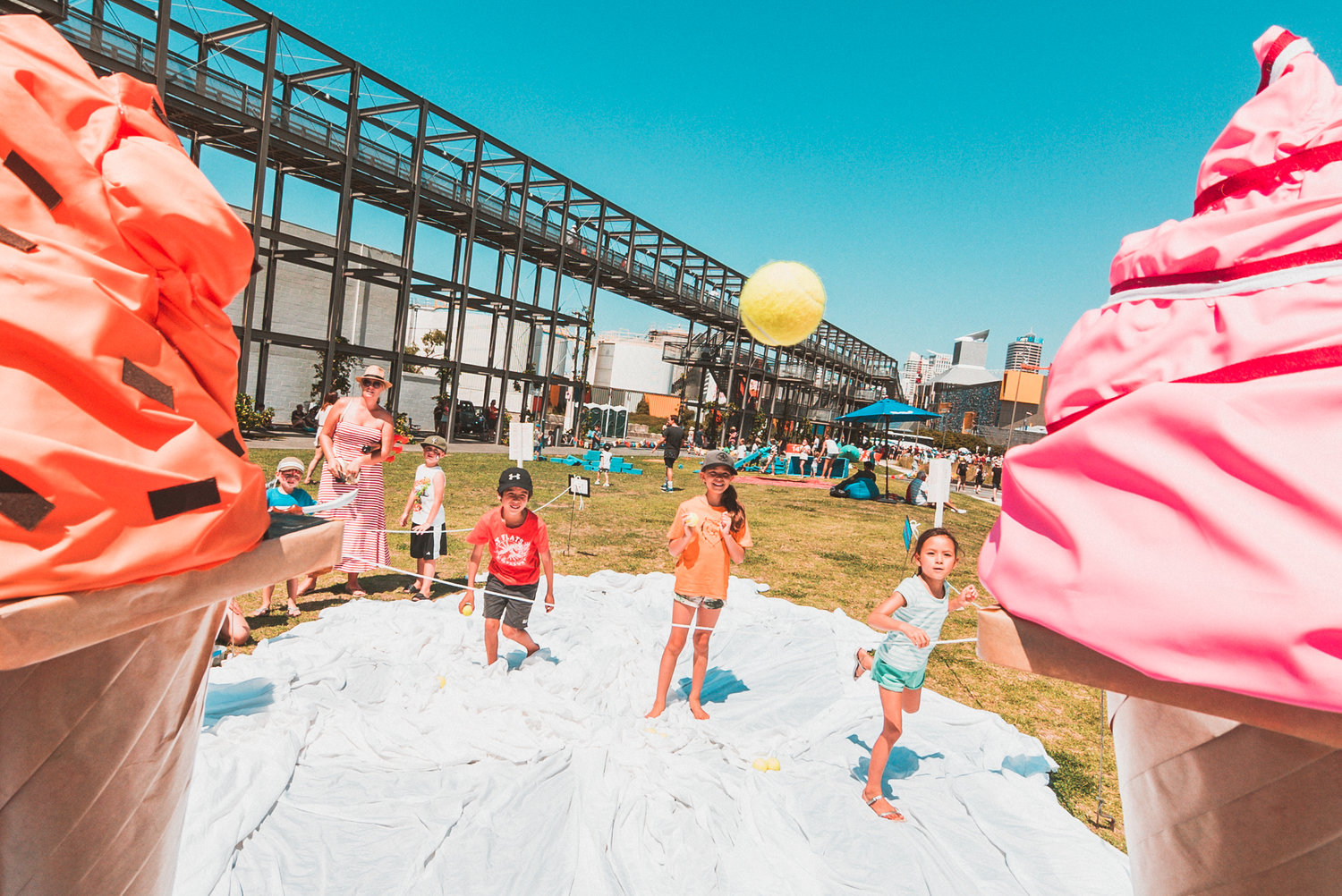 Summer fun on the waterfront at Silo Park. Coming alive in the summer months Silo Park is a fun filled place for the all family to enjoy. Silo is the place to be with friends and family of all ages over the weekends in the summer.
Special events take place on Friday, Saturdays and Sundays throughout the summer months, events that go on till the evening.

Enjoy the tunes at Silo Bar, with a movie screening starting at 9pm. Take up a challenge with games and puzzles.
Silo Park is in the Wynward Quarter in Auckland and gets its name from the Silos. Silos that were once uses in the concrete industry that now have a new lease of life as an entertainment destination for tourists and locals alike to Auckland.
In fact, the Silo number seven is where the films are projected onto, and Silo number six is an art and exhibition space.
Sit in the sun and enjoy the delightful sights, sounds and smells from the food stalls at Silo Park, and if the sun gets a bit too much you and the kids can always take shade under the giant stretch tent.
Visit website