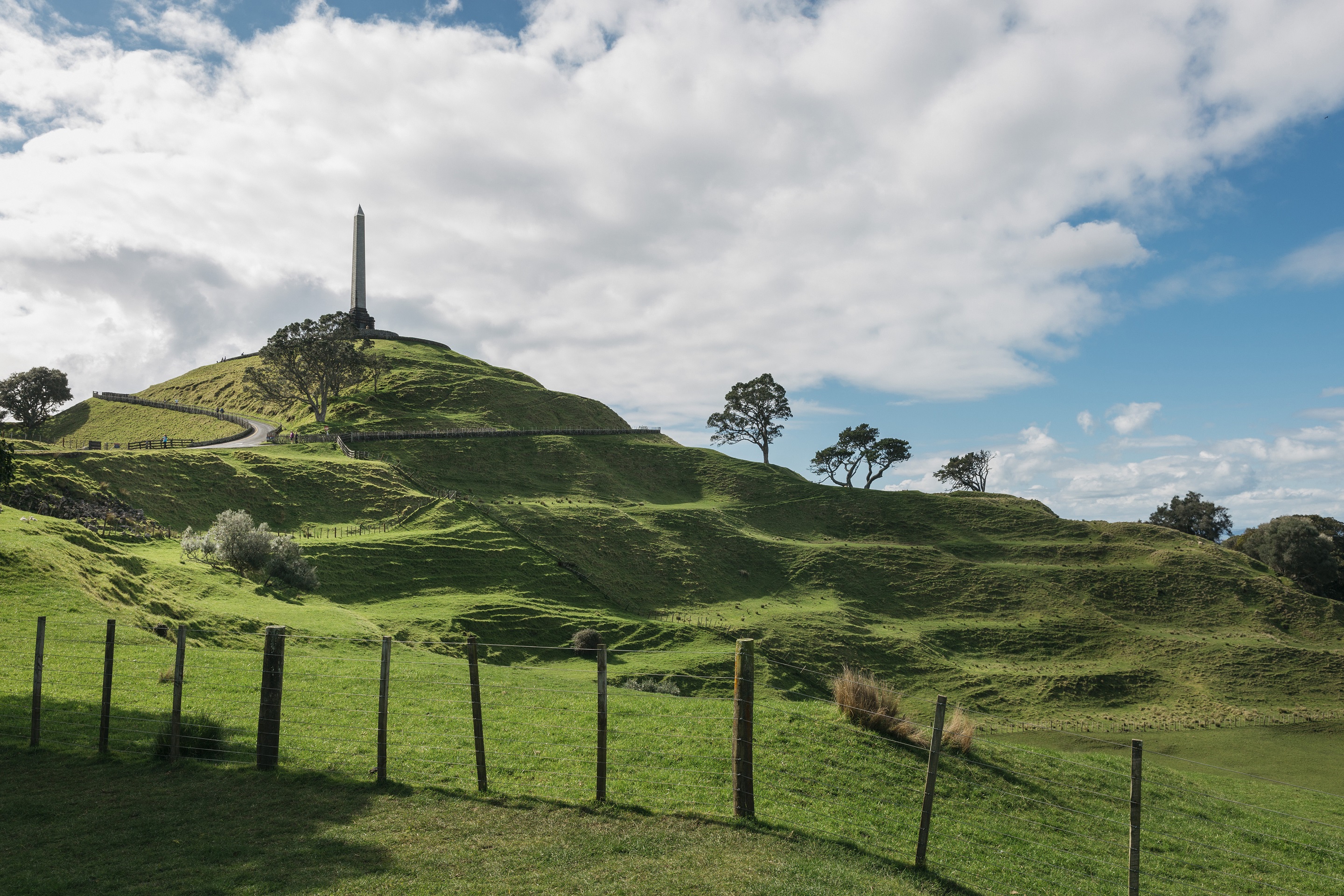 Fresh Air and Open Space at One Tree Hill. One Tree Hill is one of Aucklands famous viewpoints. Named because of the one sole tree that used to be at the summit. Unfortunately, the lone tree no longer sits atop the hill due to vandalism that occurred back in 1999.
It's more than just a hill, it is one of the many volcanos that are no longer active in the Auckland area.
A round trip on One Tree Hill is 3.5kms, with toilet breaks along the way. Dogs can also join you on the walk if they are kept on their leads.

You and the kids can take in the wonderful sight of the 33-meter-high Obelisk on your trek around One Tree Hill.
One Tree Hill is a working cattle ranch, so you will encounter cattle and sheep along the way. Giving the kids the opportunity to get up close to "wild" animals.
The area offers concrete foot paths, which are perfect if you still have kids in strollers along with grass and dirt tracks to explore the land.
You can settle the kids down for a picnic enjoying the fantastic views of Auckland.
After running around in the fresh air all day, the kids will love you.