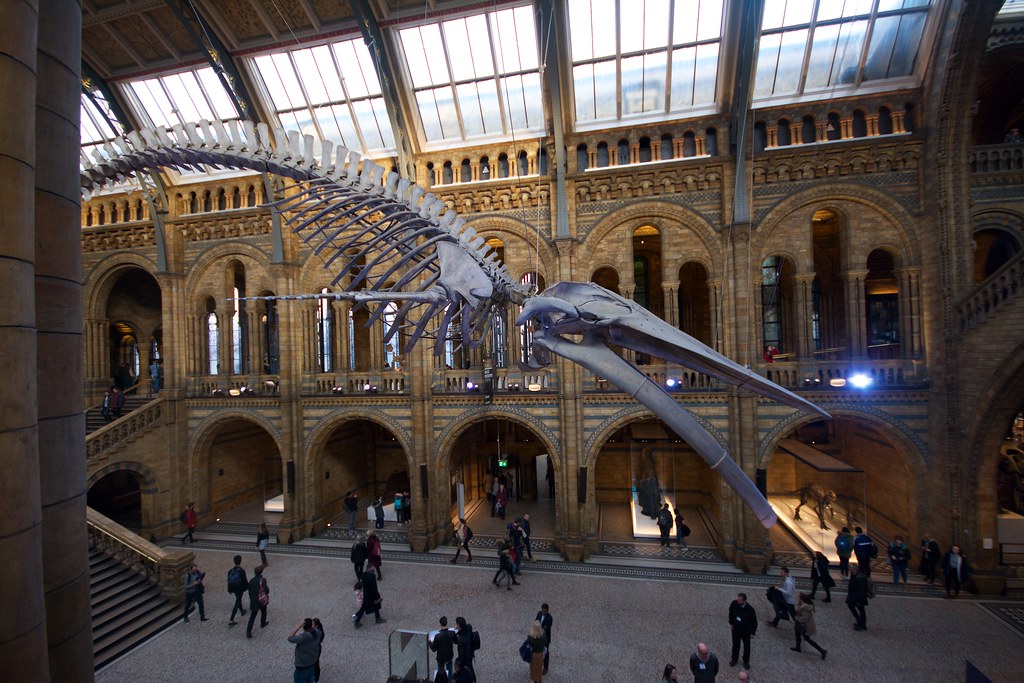 See Dinosaurs and more at the Natural History Museum. The Natural History Museum is in South Kensington and has free admission. Please remember that it is busy during the school holiday periods, so plan your trip accordingly.
Open daily from 10 a.m. To 5:30 p.m. There are plenty of family-friendly events going on throughout the year at the Natural History Museum so please check the website prior to your visit.

The Natural History Museum allows you to explore the Natural World from the beginning with the dinosaurs, to how we live as humans now. Letting the kids see how the world has all evolved.
The museum is conveniently divided into 4 zones for the kids to explore, download the Museum app ahead of time to make the most of the kids experience of the museum.
For the little dinosaur fans, they can visit the world-famous T-Rex, see the skulls of triceratops and a great range of dinosaur fossils from around the world. The Natural History Museum is also home to a 25.2 m blue whale skeleton, there are hundreds of birds and creepy crawlies to visit. Don't forget to visit the science centre where kids can get hands-on with some of the museums collections and even experienced an earthquake in the earthquake simulator.
The wildlife garden is a haven of nature in central London but it's also the perfect place to enjoy a picnic lunch in the warmer months.
Visit website