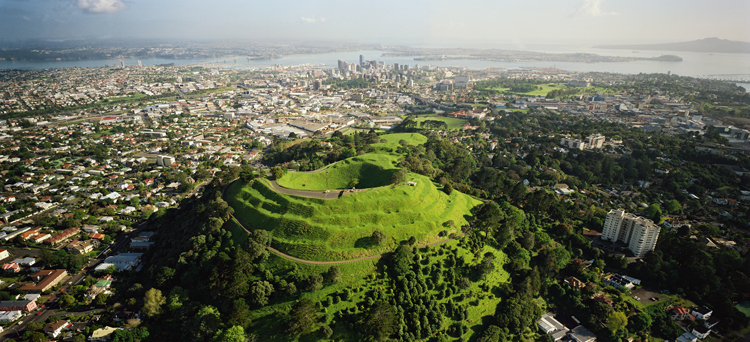 Visit the edge of volcano on Mount Eden, Auckland. Mount Eden is situated on the outskirts of Aucklands downtown and is a wonderful place to spend some time with the kids out in the fresh air. It is the highest volcano in the area, and its last eruption occurred over 15,000 years ago, which left a 50-foot-deep crater.
Getting to the top of the mountain is a 2km walk, that you and the kids can take at your own pace. Halfway up you can stop at the café and refresh, ready to conquer the summit.

Once you get to the top of Mount Eden you and the kids will be treated with spectacular three hundred and sixty degree uninterrupted views of Auckland, with some wonderful harbour views. As long as the weather stays nice and clear, you will be able to see for miles.
If walking to the top of Mount Eden is not your thing, then you can hop onto the Auckland City Tour, which is a three-hour city tour that takes in the sites of Mount Eden along with other stops along the way.
Clear the cobwebs with a trip to Mount Eden Summit as it can get a bit windy at the top!