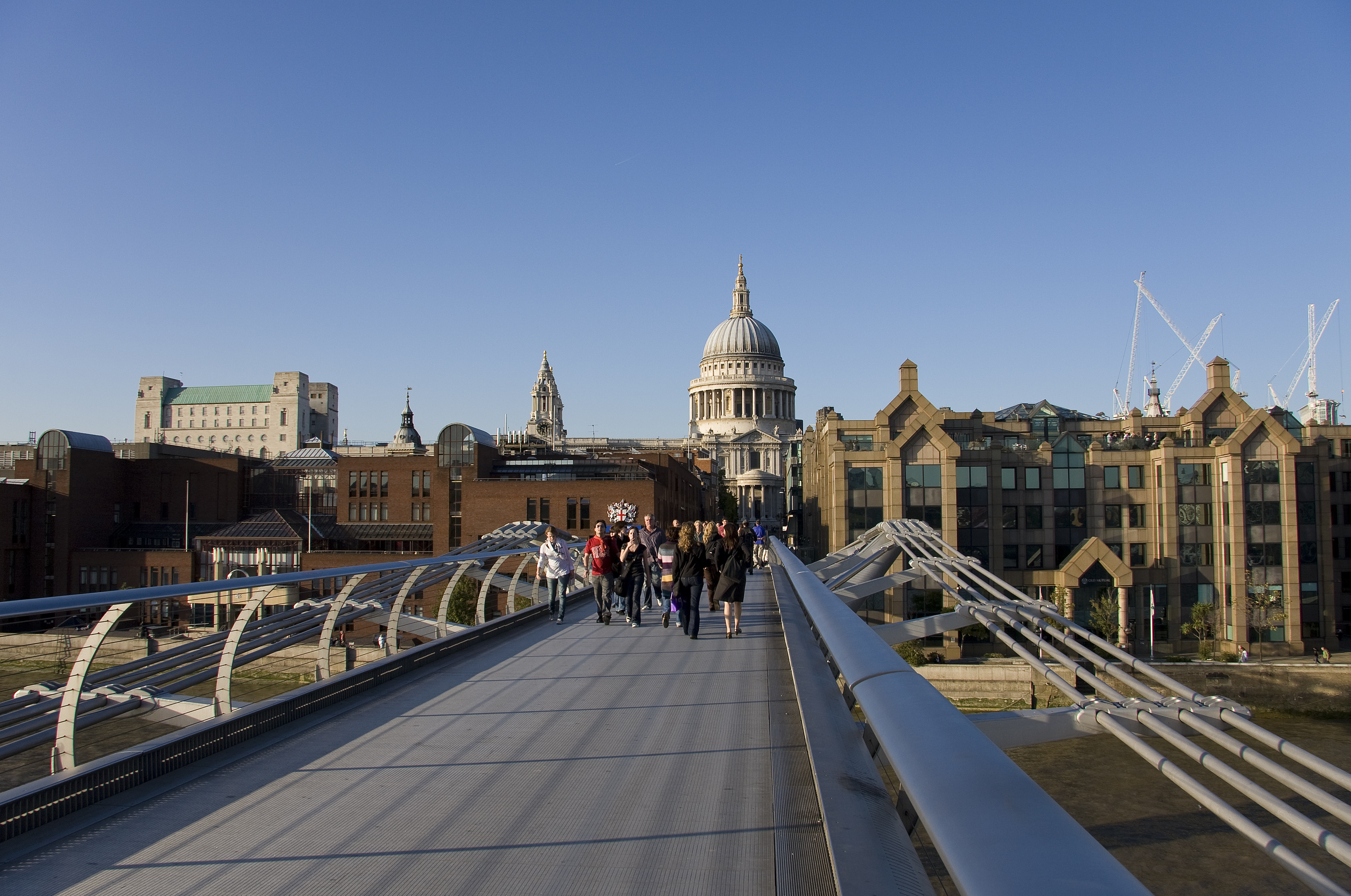 Walk from one side of the Thames to the other on the Iconic Millennium Bridge. The bridge links two sides of London across the Thames, with St. Paul's Cathedral on the North Bank and Tate Modern art gallery in South Walk.
The Millennium Bridge was open for pedestrian use in 2000. The bridge is a competition winner and at first was renowned for its wobbles. It now no longer wobbles, thanks to some clever engineering fixing. The bridge itself is still something fun to do with the kids whilst on your vacation in London.
Walking across the Millennium Bridge will give you magnificent views down the river Thames. Making it the ideal place for photo opportunities of London and some of its famous buildings.
The Millennium Bridge was the first bridge to be built in London in over 100 years, costing £18.2 million to build. It's not just any bridge, 400 pieces of tiny artwork adorn the bridge.
This is not just any ordinary artwork is artwork that has been created from the pieces of chewing gum that have been discarded. Have fun with the kids discovering this tiny master pieces along the walk on the bridge.
The kids will recognise the bridge from many famous films, including Guardians of the Galaxy, Run Fatboy Run and Harry Potter and the Half-Blood Prince.