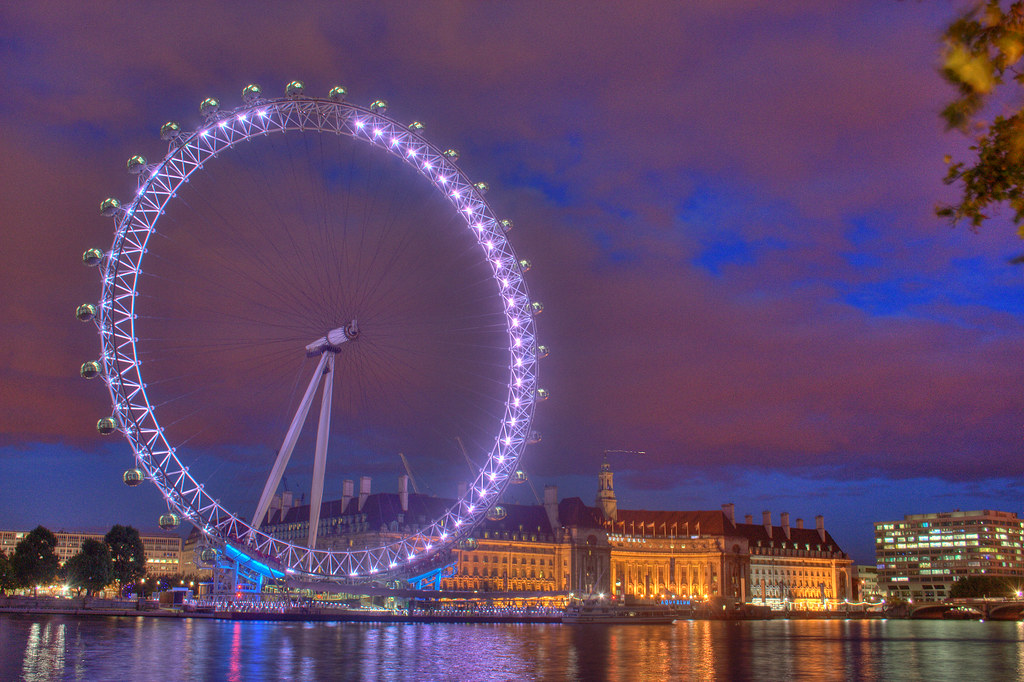 A bird's eye view of the London City in comfort. The London Eye, a world-famous London attraction also known as the Millennium wheel is Europe's tallest observation wheel being 135m above London City.
Initially a temporary attraction for the millennium celebrations, London city council gave the attraction permanent residency in 2002. Allowing millions of visitors to enjoy views of London year after year.

The wheel is made up of 32 sealed and air-conditioned capsules that are able to carry up to 25 people per capsules. Once inside the capsules you and the kids can walk around or sit, taking in the sights of London.
One revolution on the London Eye takes 30 minutes, giving you breath taking views across London City. The wheel never stops turning, moving slowly enough for its visitors to get on and off for each of their trips.
If you want the kids to have more of an adventure on the London Eye, you are able to book a different experiences for the for the London Eye. These include a champagne experience, where you have fast track entrance (no queues) a personal host and a visit to the exclusive lounge. You can also book Private pods for that extra special trip, including family and friends or even the birthday party pod.
Visit website