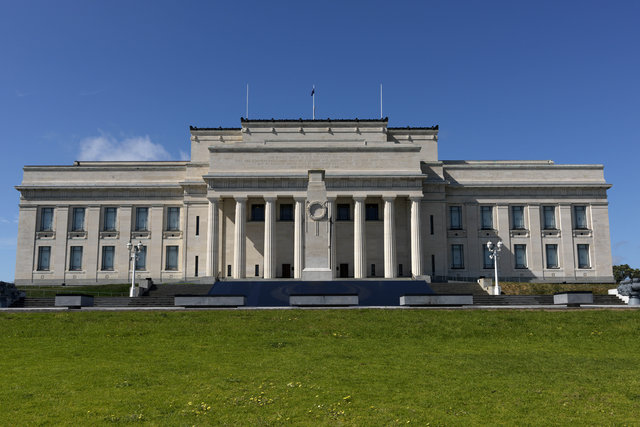 Telling New Zealand's story from a historical, natural and military perspective, Auckland Museum houses New Zealand's biggest collections and exhibitions. It's a must do for anyone budding history enthusiast.
Sitting at the peak of Auckland Domain just outside the Auckland CBD, the building is as iconic as the collection it houses. The park surrounding the building makes a great detour after you're done exploring the collections within.
Back inside the Museum, there is a vast variety of content to explore. The previous world wars where New Zealand had an active part to play are covered extensively. Other lesser known conflicts feature just as prominently. There is an old British fighter plane you can get a close up on. Interactive collections are plentiful in some of the areas.
The natural history section is also rich with a variety of the different types of collections. From marine history to botanical materials and geology. There are also a handful of dinosaurs to investigate. Maori artefacts are not forgotten at the museum and feature centrally as you enter through the front entrance.
Special exhibitions are featured at the museum on a regular basis and helps keep the museum fresh. A dedicated interactive kids area is definitely one of the highlights for the younger ones. So is the earthquake simulation.
There really is something for everyone. To wrap up a day of exploring, the cafe's at the front and back of the museum do well to replenish all that lost energy.
Visit website